KFTC statement and action on COVID-19
Posted by: KFTC Executive Committee on March 11, 2020 at 04:34pm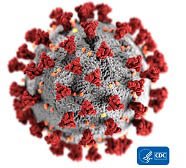 Updated, Friday March 13, 2020
We are Kentuckians. We Choose Each Other.
Here in Kentucky, we know we do better together, so we take care of each other. And right now, that means paying special attention to public health to slow the transmission of COVID-19.
KFTC members and staff are taking precautions, and our hearts are with those who are already suffering in some way. We know we must wash our hands (for 20 seconds!) and stay out of public places if we feel ill. We're committed to doing what we can to keep Kentuckians safe.
KFTC's COVID-19 Response
KFTC is suspending all in-person activities until further notice, but we are NOT stopping our work to build a better Kentucky. We believe this is a necessary step to do our part to slow the spread of COVID-19.

We're engaging folks online so we can meet them where they are right now. We know that in this moment it will take creative energy from all of us to stay together – virtually – and stay focused on the work ahead of us.
Support for Governor Beshear
KFTC also applauds and supports Governor Beshear for taking important preventive steps to reduce and slow the outbreak. 

The decisions to close universities, cancel worship services and to practice social distancing (including when that means not visiting a loved one in a nursing home, hospital or jail) are hard decisions to make. They impact our families and communities, and we appreciate everyone's commitment to slowing the spread of the virus so our health care system can take care of those who most need it. 
Our KFTC Community
As a KFTC member or friend, you have important insights about how we can support you in the coming days and weeks. Tell us what we can do to help, and tell us your ideas for how Kentucky public officials can support all of us in this uncertain time.
Please know that as circumstances develop, KFTC's values will remain the same – a healthy democracy, a healthy Kentucky, and a healthy staff and membership. 
Alan Smith
KFTC Vice-Chairperson
Registered Nurse
P.S. Here's a link to the World Health Organization's guidelines on COVID-19
May 16, 2021
| Lexington Herald-Leader
April 27, 2021
| The Courier-Journal
April 8, 2021
| Lexington Herald-Leader
Featured Posts
Bonifacio Aleman on September 26, 2023
Bonifacio Aleman on September 26, 2023
Bonifacio Aleman on September 26, 2023
© 2023 Kentuckians For The Commonwealth