Voting Rights prayer vigils held outside Senate offices
Posted by: Beth Howard on February 16, 2015 at 03:24pm
People of faith have a long tradition of standing together against injustice. There are many passages throughout spiritual texts calling for people of faith to work for justice and fight against oppression. Also, many social justice advocates have channeled their faith when leading social change movements.
During the 2015 General Assembly, KFTC members and fellow voting rights advocates are joining together in prayer, song and testimony to put pressure on Kentucky's Senate leadership to pass a proposed constitutional amendment to restore voting rights to nearly a quarter million Kentuckians.
Pastor Anthony Everett of the Wesley United Methodist Church in Lexington is leading the vigils.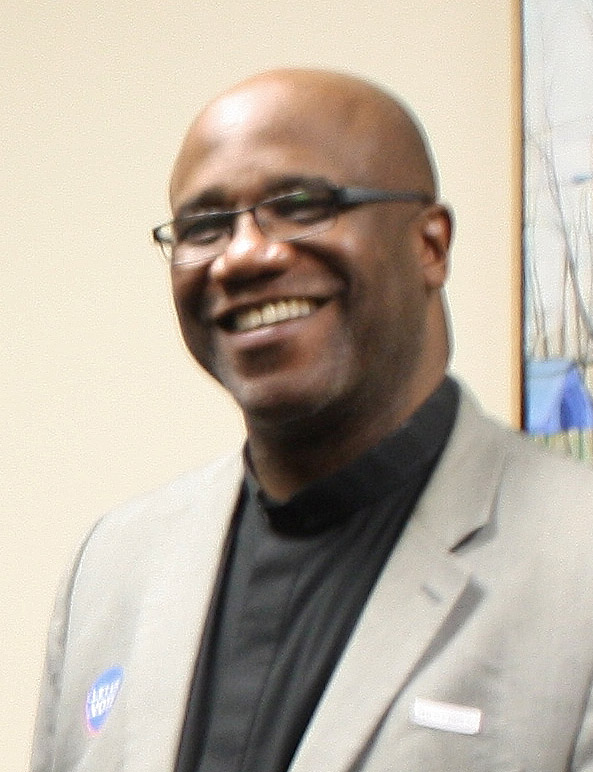 "People of faith all believe that everybody deserves another chance. Placing restrictions on the voting rights of those who have done their time is not the witness of people of faith from a loving and merciful God," said Rev. Everett, pastor, of the Wesley United Methodist Church in Lexington. "HB 70 restores the full humanity of returning citizens by recognizing that former felons deserve their immediate right to vote without waiting periods and other encumbrances."
"Our objective this year is to pray for Kentucky legislators' discernment to do what is morally right and support House Bill 70 without changes and pass it through both the House and Senate so that Governor Beshear can sign it into law," Pastor Everett added.
Prayer vigils are planned in February throughout the session. Vigils are scheduled for Tuesdays at noon (though the one on February 17 is cancelled due to inclement weather) on the second floor of the capitol annex outside Senate offices. The next vigil will take place on February 24. Plans for March vigils or other actions will occur if the Senate has failed to take action on House Bill 70.
The focus of the vigils is for swift passage of legislation that would restore voting rights to former felons who have served their time. Kentucky is one of just a small handful of states that permanently takes away the right to vote from anyone convicted of a felony, unless they receive a pardon from the governor. In a majority of states, voting rights are automatically restored when people are released from prison or off probation and parole. Kentucky's life-time voting ban for people with felony convictions is embedded in outdated language in our state constitution.
"We're just waiting for the promise of Democracy to come to Kentucky," Pastor Everett said during the first vigil. "We've been waiting a long time. We all have a right to vote – a right that should never be taken away."
Pastor Alonzo Malone from Louisville participated in the first vigil and spoke of his experience as a directly impacted person. He acknowledged he had made mistakes in his life, but those were in the past. He's made a lot of changes since then. He is a pastor, he has a job, and he pays taxes.
"Yet, I cannot vote. This is something very disturbing to me. I paid my debt to society."
"HB 70 restores the full humanity of returning citizens by recognizing that former felons deserve their immediate right to vote without waiting periods and other encumbrances."
Rev. Malone is not alone. The population of voting age citizens who cannot vote in Kentucky is larger than Bowling Green, Kentucky's third largest city. Shamefully, Kentucky has the second highest African-American disenfranchisement rate in the country. A great many of those affected are people in recovery from substance abuse and addiction.
In order to change the state constitution, 60 percent of the members in both chambers of the legislature must vote for legislation. Then the issue would go before Kentucky voters for approval. In other words, until the legislature acts, all Kentuckians are being denied the right to vote on this important issue.
This year there are four similar pieces of legislation proposed in the Kentucky General Assembly by prominent Democratic and Republican lawmakers: House Bill 70 and Senate Bill 70 and House Bill 26 and Senate Bill 26. Similar legislation has already passed the House nine times in the last eight years, always with wide bipartisan support. However Senate leaders have consistently acted to block the measure. (Last year the Senate passed the bill, but only after loading it up with restrictions that made it meaningless and unacceptable to the House.)
Last Thursday, the House voted 86 to 12 to once again pass House Bill 70 – the most votes this bill has ever received. House members also defeated a floor amendment to add a three-year waiting period – something some senators are insisting on if the bill is to be considered in their chamber. But HB 70 Rep Darryl Owens explained that several states recently did away with waiting periods – an additional penalty that increase one's sentence.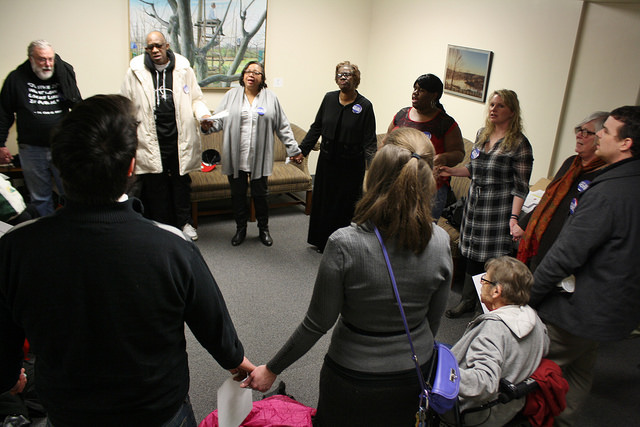 May 16, 2021
| Lexington Herald-Leader
April 27, 2021
| The Courier-Journal
April 8, 2021
| Lexington Herald-Leader
Featured Posts
Meredith Wadlington on September 22, 2020
Lisa Abbott on June 9, 2020
Caitlin Sparks on May 9, 2020
© 2023 Kentuckians For The Commonwealth