ORSANCO Hearing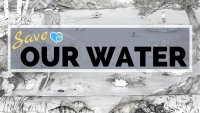 Join members of Kentuckians For The Commonwealth, ally organizations, and other people who are working to protect and promote clean, healthy water for all who use the Ohio River - regardless of race, geography, or income level - by showing up at the Ohio River Valley Water Sanitation Commission (ORSANCO) Commission Meeting in Covington, Kentucky!

At this meeting the Commission will be making a final decision on whether or not they will approve proposals that would remove, limit, or weaken the regulation function of this Commission. KFTC has been working with allies across the region to protect ORSANCO's regulatory mission, continuing to uphold their higher standards on many pollutants, and to protect the water health throughout the region.   

The meeting begins at 9 AM, and the public comment is expected to be one of the first items on the agenda. We encourage folks to arrive early. A small group of folks do plan to walk there from KFTC's office above Roebling Books and Coffee at 8:30 at 306 Greenup Street in Covington. 
February 14, 2019 - 9:00am
859-380-6103
Event Venue:
Embassy Suites - Covington, KY
Event Location:
10 E. Rivercenter Blvd
Covington
,
KY
41011
© 2023 Kentuckians For The Commonwealth