We Are Kentuckians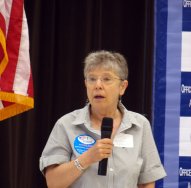 Meta Mendel-Reyes is an Associate Professor of Peace and Social Justice Studies and General Studies at Berea College and a member of KFTC's Steering Committee. She has been instrumental in racial justice work at KFTC and across the country and in fairness organizing in Berea.
How did you get involved with KFTC?
I have been a member almost since I moved down here, which would be 15 years ago, but I wasn't very active until the last three or four years. I was focused on my job. Focused on issues on campus around discrimination, including discrimination around sexual orientation. I had been an organizer and began to miss being a part of the community. Organizing was how I really saw how people getting together could solve their problems.
I thought all the issues were really important, but when we started the fight for a fairness ordinance here in Berea, that's when I got more involved. And I got involved partly because of the issue, but I also got involved because our chapter and organizer were just so good. Everybody had a voice. It just reminded me of why it was so important for people to be members, and active members, of organizations like KFTC.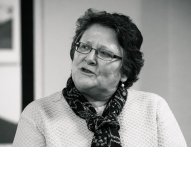 How did you get involved with KFTC?
In 2006, I became aware of KFTC through work at my church, Thomas Jefferson Unitarian Church, when we were looking to become a green sanctuary program. We had to partner with an organization for an environmental justice project as part of the requirements. We looked at three different organizations. I was the one to check out KFTC. At my first meeting they were trying to work with the other two organizations around voter issues. My church chose to partner with KFTC and ended up working on the I Love Mountains Day rally in 2007. We've never stopped doing that (helping to promote and attend I Love Mountains Day), and I never stopped going to KFTC.
Page

© 2023 Kentuckians For The Commonwealth