Enforcement
Even as we work for laws that would do a better job of protecting our health, homes, land and environment, we know that our current laws need to be enforced if we are to have any protection at all.
Coal companies have an obligation to obey the law just as state and federal officials have the responsibility to enforce laws. Unfortunately, both fail too often at their responsibilities, and workers, public health, neighbors and our environment pay the cost.
The devastation left in the wake of mountaintop removal provides the most visible evidence that our laws no longer work to protect people and the environment, but it is not the only example.
Our homes and communities are damaged by blasting, flooding and subsidence.
Our roads crumble under the weight of overloaded coal trucks.
Some families have had their land stolen by dishonest coal operators, and other split apart by the tactics of land and mineral companies.
And underground and surface miners continue to face unsafe working conditions in difficult jobs. Some die every year in tragic accidents that do not need to occur.



Among the more egregious failures of state officials is their failure to make coal companies obey water quality laws. This happens both in the permitting process – when they grant permits that don't protect the public – as well enforcement, or the failure to make companies abide by their permit conditions.

KFTC and allies have taken action, asking the U.S. EPA to take away Kentucky's authority to issue water pollution permits, and filing lawsuits to force coal companies to obey the law.
KFTC members are active in protecting our communities. We believe enforcement is an interactive process between citizens and the appropriate state or federal officials. So we organize, educate, and if necessary litigate to make sure our health, water, air and land are protected by adherence to and enforcement of laws designed to do just that. And since existing laws are inadequate, we continue to push to strengthen those protections.
Some Enforcement Case Studies
A big frustration for many residents of areas where coal is mined is getting existing mining and water quality laws enforced. There is evidence every day that state officials are not committed to doing this, and are more involved in protecting coal companies than people. Here are a few cases involving KFTC members:

Elmer Lloyd's pond: a backyard pond for his children and grandchildren was ruined by a coal company's action, followed by the nightmare of trying to get the problem corrected. And then the company did it again.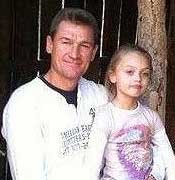 Clean Air for Madison: a Clay County family believes they ought to be able to breathe clean air in their own home. But despite years of trying and a doctor's warning, getting any enforcement agencies to pay attention has been nearly impossible.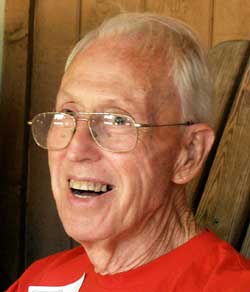 McKinley Sumner's stolen land: usually when someone steals something of great value and are caught, they go to jail. Not the case in Perry County after a coal company stole – literally, it was taken away – a strip of land, and then tried to divide family members to avoid making full reparation.
Rick Handshoe's water: with methane in their well water and foaming acid in their creeks, the Handshoes have seen about all poisoned water the coal companies can throw at them. It's all well-documented and reported to state officials, but the problems continue to mount.
Other examples
Pike disaster victims deserve answers, protection from state and federal governments
Lawsuit over illegal valley fills
The law that governs many aspects of surface mining is the Surface Mining Control and Reclamation Act passed by Congress in 1977 with the expressed purpose to "establish a nationwide program to protect society and the environment from the adverse effects of surface coal mining operations."
© 2023 Kentuckians For The Commonwealth