Kentuckians speak up against anti-solar House Bill 227
Posted by: 11 Kentuckians on February 5, 2018 at 05:33pm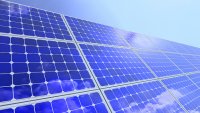 H.B. 227, proposed by GOP lawmakers early in January 2018, would smash Kentucky's independent solar industry, restrict consumer choice, and shatter our opportunity to create a thriving clean energy economy.
HB 227 re-writes the rules to reward monopoly utility companies and punish consumers. It guts an existing law, known as net metering, that gives qualifying solar customers in Kentucky a one-for-one credit for energy their rooftop systems provide to the grid. If passed, the bill would effectively put rooftop solar out-of-reach for most Kentuckians.
Luckily, grassroots supporters of solar have gathered together with a fury to oppose the bill. In the span of two weeks, we've collected 407 signatures (and counting) to a sign-on letter opposing the bill, shown up in numbers in Frankfort to lobby, and shown our lawmakers the power of the people through countless op-eds, letters, emails, and phone calls to Frankfort. But much more work still remains to be done. 
Take Action
Call (502)947-6182 to tell your representative and senator to vote NO on HB 227. 
Visit our action page for more steps you can take. 
 Here are reflections from several Kentuckians on why this bill would lead our state away, not towards, the bright future and just transition that we deserve:
"[HB 227] will impact my profession–I have several clients who want to install solar equipment on their buildings and need fair net metering. For Kentucky, development of the solar industry can help diversify our economy. For taxpayers, fair net metering will help offset energy costs for our schools and other public buildings." – Sabrina O., Lexington
"We need to protect the ability to make solar energy a viable, cost-effective alternative for the people of Kentucky. Net metering is an important mechanism and a fair way to provide back energy into the energy grid." – Brent S., Frankfort
"Solar employees more people in the US than coal and steel combined. Why ever would we want to kill a young, thriving industry in Kentucky?" – Bonnie A., Upton

"Since 2009, People's Self-Help Housing has constructed 20 new homes with net metering provided by Fleming Mason Energy in Lewis County. All of these homes are owned by low-income families, who often struggle to absorb increasing energy rates given their limited incomes. Net metering is key to maintaining the affordability of owning energy efficient homes and thus providing a stable living environment for families living in poverty." – Dave K., Vanceburg
"We have considered putting solar panels on our rooftop but Kentucky does not make that a very viable option. I believe in the future of alternative energy and wish my representatives also did." – Julie P., Danville
"Not only does this bill threaten the resale value of my first home that I had with my late husband, it bars the vast majority of their customers from the same access to clean energy that current net-metering customers have. This bill would be lose-lose for all customers of LG&E, and a job killer for up and coming local solar." – Amy W., Louisville

"We invested in solar panels for our retirement as a hedge against inflation. We are now on a fixed income. Even if we are grandfathered in, we do not want our investment to lose value, either for ourselves or for our children. We also do not want other people to lose this opportunity, especially those on a limited income. And as a native Appalachian, I do not want the region to miss this opportunity for job growth." – Elizabeth and Curtis C., Shelbyville
"Renewable energy sources create jobs, reduces health care costs, and supports clean unpolluted place to live" – Ronald W., Alvaton
"I would like to use solar power myself some day. I don't believe government should support monopolies over small businesses. And of course we need to be moving ... to sustainable resources." – Georgi R., Morehead

"Kentucky needs 21st century solutions to our energy use. Limiting solar incentives is a very large step backwards. Our students are not looking to the past for jobs of the future. Stop the brain drain and give them reasons to stay and work in their home state." – Joan P., Berea
"Solar energy is a necessary and viable alternative to fossil fuels. It should be made more accessible, not more costly." – Claudia H., Bowling Green
May 16, 2021
| Lexington Herald-Leader
April 27, 2021
| The Courier-Journal
April 8, 2021
| Lexington Herald-Leader
Featured Posts
Meredith Wadlington on September 22, 2020
Lisa Abbott on June 9, 2020
Caitlin Sparks on May 9, 2020
© 2021 Kentuckians For The Commonwealth